There's a new children and families programme in Salford called BetterTogether! The goal is for families to get out and get active together in the Salford area. It is being delivered by our team here at BetterPoints, in partnership with Salford NHS CCG and Salford City Council.
To get started
Download the BetterPoints app for free from the App Store or Google Play. Your child should have received a BetterTogether Get Started Pack from their local school, but if you haven't yet received one, we have placed 100 extra ones at the River View school office.
You can also pick up packs in the following locations:
Langworthy Cornerstone
Broughton Hub
Inspiring Communities Together
Ordsall surgery
The Poplars surgery
Eccles , Pendleton, Walkden, Broughton and Swinton Gateway Centres
How to join the programme
Here's a video to show you how to join and pair your keytag:
Make sure to go to the programmes tab in the app, to see the programmes you are eligible for in the Salford area and opt in. There should be two, The BetterTogether Children and Families Programme, and the Salford Active Walk 150. Feel free to join the latter as well, as that will give you an extra 3 points per minute for walking anywhere in the Salford area -whether it's off to the shops, or just out for a breath of fresh air!

Included in the pack is a BetterTogether keytag which children can attach to their book bag or key ring.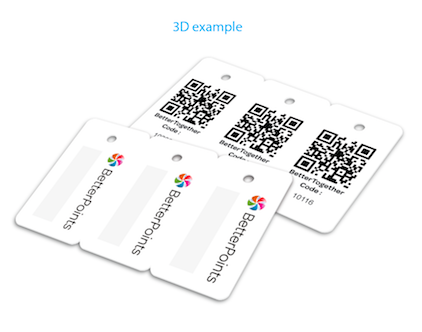 Make sure to ask for multiples if you have extra children at home that you'd like to join in. Once you've downloaded the app, use the unique number on each key tag as specified below to pair them with your BetterPoints account. You'll earn a whopping 500 BetterPoints just for doing this! Also, don't forget to write their names on their cards so they don't get lost or mixed up. If you don't have a keytag, you can join by adding code BTWALK.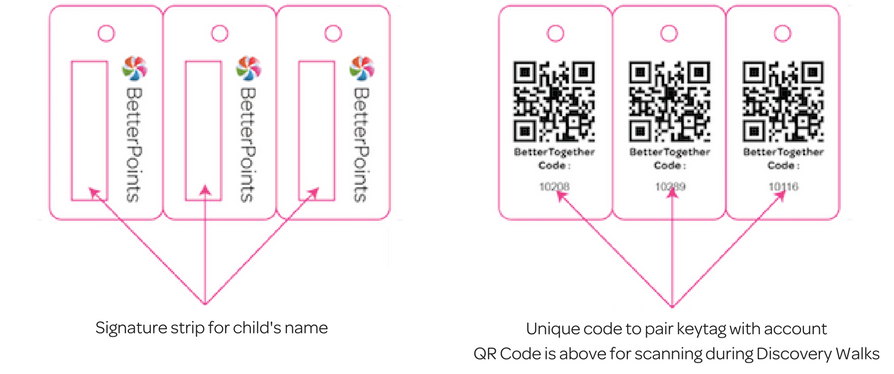 The QR Code is located above the unique code and can be scanned from your app. Just press the play button in the app once logged in, found in the top right hand corner, and choose "Scan QR Code". You'll receive a prize draw entry for scanning these codes when you are on a discovery walk in one of the specified areas in your Get Started Pack. This is called the BetterTogether Bonus. We're giving away 50,000 BetterPoints each month by random prize draw (that's £50) for the lucky winner to spend on amazing things for the family. You can redeem your points for vouchers at a variety of retailers across the UK including Argos, Debenhams and Sainsbury's plus many more!

So far these discovery areas are:
Salford - The Meadow
Salford - Albert Park
Salford - Blackfriars Park
Salford - Broughton Park
Salford - Buile Hill Park
Salford - Charlestown Park
Salford - Clarendon Recreation Ground
Salford - Clowes Park
Salford - David Lewis Playing Grounds
Salford - Green Grosvenor Park
Salford - Mandley Park
Salford - Orion Place
Salford - Peel Park
Salford - St Stephens Gardens
Salford - Trinity Park
I am sure we'll be adding more in the future, and if you have an area you'd like to suggest, feel free to let us know at customercare@betterpoints.uk.
Once you've scanned the QR code, why not start a walk in a discovery area? This is called a Discovery Walk and you can earn 50 BetterPoints up to 2 times per day for these.
Have you heard of the daily mile? Many schools are taking part. Research shows that children who do at least a mile a day are sharper and more engaged in school. It helps to get all that energy out! We are doing our own version here and you'll get a bonus for your Daily Mile each day that you walk over 1 mile with your family.
---
There are lots of other fun things in your child's Get Started pack, including a postcard for colouring. We're having a creative colouring contest for children 6 and under and we're giving away 5 lots of 5,000 BetterPoints for our favourite logos. Just send us a picture of your child's creation and the email that you use to log in to BetterPoints to be in with a chance. Also, let us know if you mind us using the image on social media.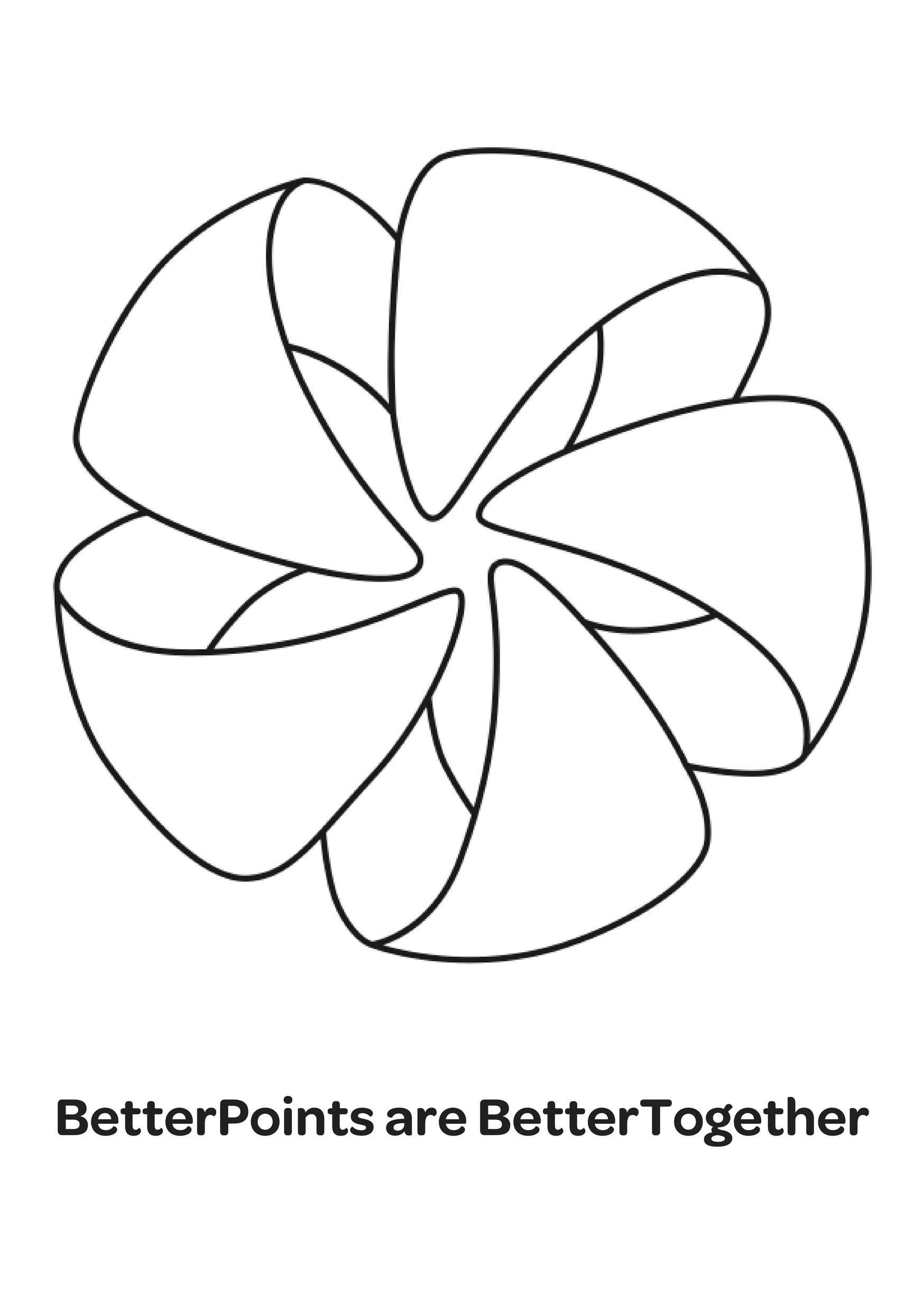 ---
For children 7 and above, we have included a bookmark that can be coloured in as well and on which they can write their top 3 goals for getting active with their families. Again, we're giving away 5 lots of 5,000 BetterPoints for our favourite answers, so please send a photo of them to us at customercare@betterpoints.uk along with your BetterPoints email address and social media preferences.

---
We hope that you will enjoy the BetterTogether programme and that you'll all get out and explore your local community! We are looking forward to hearing from you so please direct your comments and questions to customercare@betterpoints.uk and we'll be happy to listen! See you at the Park!


Further Online Resources